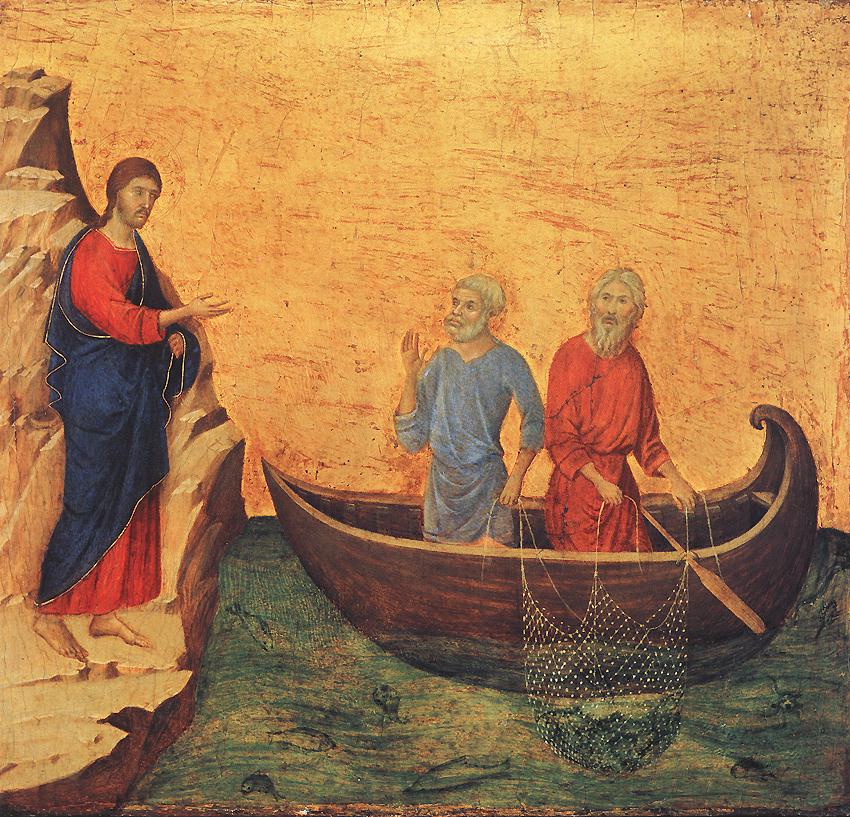 Author: Peter Yaremko
The first miracle Peter witnessed at the hands of Jesus drove the fisherman to his knees—a catch of fish so heavy that Peter's boat was in danger of sinking. Peter realized that if Jesus could do this, he also was able to look into Peter's soul and observe the sins hidden there.
"Depart from me, Lord, for I am a sinful man," Peter begged.
Peter didn't realize how merciful God is. But Jesus assured him. "Do not be afraid."
These are same words with which Moses encouraged the Hebrews as they fled Pharoah's soldiers. The same words with which the angel Gabriel comforted the young Mary during the Visitation.
In fact, this is the most commonly repeated phrase in the Bible—both Old and New Testaments: "Have no fear" or "Do not be afraid."
This is one of the reasons why—when Peter, James and John brought their boats to shore that day—they "left everything and followed him."
Left everything. And followed him.
Think about what any of us would do in this situation. Jesus says to each of us today, "Do not be afraid." It is left to each of us, however, to "leave everything" and follow him.
Our prayer today: Jesus, help me walk away without hesitation from the things of this world that keep me from following you.
Source: Edmonton Eparchy